HALLOWEEN 2021
The Town of Clarkdale hosts the "Safe Trick or Treating" event on Halloween annually with more than 1,500 trick or treaters and their families visiting the streets of upper Clarkdale. This event is celebrated by the residents of Clarkdale as well as the surrounding community.

Join us for Halloween in Clarkdale 2021

Volunteer to make this event happen by signing up here --->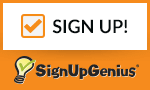 Interested in sponsoring a portion of our FREE Halloween event? The Town of Clarkdale holds a Halloween House Competition and a Children's Costume Contest, if you would like to contribute or sponsor either of these events, here is how you can donate:
-Drop off at the Town Administration Building at 39 N. 9th Street
-Mail to: Town of Clarkdale, Attn: Parks & Recreation, P.O. Box 308, Clarkdale, AZ 86324

If you have any questions, please feel free to contact the Parks & Recreation Department at 928-639-2460 or by email: parks.rec@clarkdale.az.gov.